Team Insight & Associates provides coaching and mentoring in a wide variety of areas.  The sessions can be tailored to the exact requirements of your community's interests, needs, timing, and budget.
Additional information about the benefits of our training and mentoring services, the training and mentoring topics available, and the professional background of our coaches is available on the links below.
For more information about coaching sessions, please contact us.  We will be happy to create a coaching program to meet your specific needs.
Coaches Corner Staff Training via Zoom:
At Team Insight, we all want to do our part to protect everyone's health. Because of the current COVID-19 challenge, Coaches Corner staff training sessions are now available as a Zoom meeting rather than as an in-person on-site meeting.  With a significantly lower cost, a Zoom Coaches Corner staff training meeting may be just the ticket.  Call now for availability and special pricing.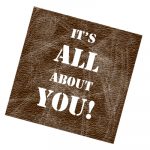 Benefits:
Mentoring and training provided by recognized industry professionals with many years of experience in their field
Tailored to the exact needs of YOUR community
No need to be guarded about YOUR plans and needs
Post-seminar clarifications directly with the instructors
Cost-effective delivery methods, either on-site or web-based
Increases staff education and participation
DOT DB1A and T-100 Analysis
Feasibility Analysis for Capital Improvement plans, Bonds, Air Service Incentives, New Routes
Federal Funding Programs, including Airport Improvement Program and Passenger Facility Charge Program
Air Service Incentive Plan Development
Rates and Charges Development
Commercial and Economic Development
Finance
Property Management
Business Development and Marketing
Financial Modeling
New Air Service Campaigns
Concession Negotiations
Creating Successful Concession Programs
Parking Facilities
Ground Transportation
Community and Industry Partnership
Identification of New Revenue Streams
Managing Airport Organizations
Community Relations and Outreach Programs
Automating Airport Data Collection
Airport Management Office Technology Tools
Mobile Apps
Promoting Travel and Tourism
Executive Coaching and Team Building
Destination Marketing Organizations & Airport Partnerships
Crisis Public Relations
Niche Marketing
ROI – It's not just about the money
Identifying & Coordinating needs for meetings & sports groups
Measuring success – Responsible research
Creative Gravity – Pulling people to your destination
Proper Partnering